Hey y'all hey!! We don't normally do festival grades or recaps, but we attend sooo many festivals all across North America and have never experienced a festival like this before. Shambhala music festival is definitely one of the best festivals we've ever attended. Why was it so amazing? Here's our breakdown:
Safety
Shambhala is by far one of the safest festivals. Their safety divisions have multiple departments to ensure they cater to the masses. We had the honor of speaking with a few people on different teams to really understand how they can ensure safety measures for such a large audience. To hear the interviews tune into the new episode, It's All Fun & Games, coming out this Sunday.
ANKORS is a harm reduction tent that tests substances. They have over $60,000 worth of equipment from multiple tech companies and multiple staff to assist in the process of making sure your substances are clean.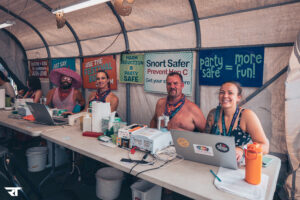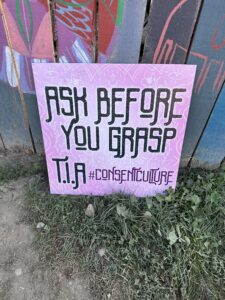 Safe Space was in our opinion the most beautiful thought out department. They assist people who undergo any type of non-consent and violence at the festival and will stay with people until they feel safe. They even work with government official public health departments to ensure after leaving the festival you get the assistance needed to help you stay safe and protected.
The Sanctuary is similar to Insomniac's Ground Control. It's a group of volunteers that walk around the festival and make sure everyone is well and good. The Sanctuary also had a large space to go to relax or seek help and other resources, similar to Ground Control's Oasis. As a festival attendee, sometimes the help needed is hydration like water or Gatorade, food because you forget to eat or realize you haven't ate in awhile, vitamin C if you feel like you're kind of getting a cold, need a cool down in front of a fan, or take a power nap. That's all offered there and much more.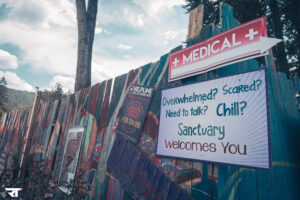 They also care about the environment, not just us people. It's something we usually overlook: how much trash is collected, hazardous things accidentally spilled on the ground, and litter tossed everywhere. We really disrupt festival ground's temporarily. Shambhala tries to minimize that as much as possible. We'd constantly see the garbage trucks and trash crew collecting trash bins, and after speaking with a person on the trash team, she informed us that they sort through the trash daily to recycle as much as possible. They hand out these pocket ashtrays, made by the Green River Collective, to festival goers so they can trash and ash out cigarette butts to avoid them ending up on the ground. There were signs all along the river saying no glitter, any kind of soap, shampoos, and conditioner in the river.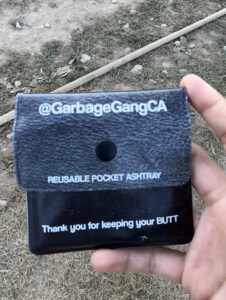 Going to so many festivals you're probably used to smelly porta potties huh? We definitely are. At Shambhala the toilets either didn't smell because of proper ventilation or they had car freshener Trees in them ALL WEEKEND. It was very impressive. Every time we went we came with toilet paper just in case, but never needed it. They even had lights strung in the ceiling of the porta potties. We learned their porta potties actually run on a septic tank so they were cleaned multiple times throughout the day.
Attendees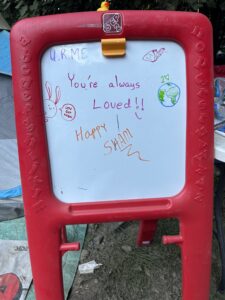 The best part was the festival attendees. If you ever feel like PLURR is dead, go to Shambhala, you'll probably think otherwise. People were so kind. We met so many strangers and saw many more approaching other strangers, and yes the conversations were about more than trading Kandi. We saw someone litter and another attendee left his group to go throw it in the trash.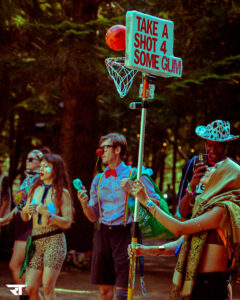 A person bumped into me and instantly turned around and was so apologetic. I remember I bumped into someone and said, "oh, I'm so sorry!" and the person turned back to me and said, "don't be sorry!". It's the little things like that remind us of the beauty and kindness in the world.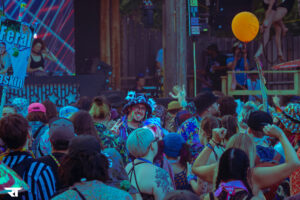 Culture
The art was beautiful. It was a mix of the EDM culture mixed in with wook/hippie vibes. All the art intertwined beautifully with the farm. We spoke to a couple of live painters there and one of them was given the Native American grant to paint at this festival. We didn't even know such grants were given so that people could showcase their art and talent at this festival, but apparently they have that!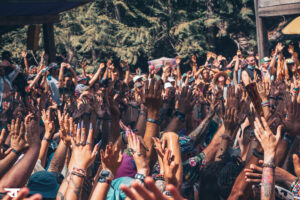 There were a lot of different activities all throughout the day from yoga, to women's sacred practices, to learning how to shuffle, hula hoop, and group river float parties. There was even a Shambhala virgin tour for first timers (we attended) to meet other Shambhala first timers and walk around the entire festival to get a feel for where everything is and what is offered there.
Food
The food options at Shambhala were the most culturally diverse options available. We saw Cajun, Caribbean, Japanese, Thai, American, Canadian, Polish, Italian, and I'm sure we're missing more. There were multiple vegan options and compared to other festivals, the price ranges were from average to below average. The food was amazing! We tried multiple different spots and overall it was a good amount of food that wasn't too salty, fried, or sweet.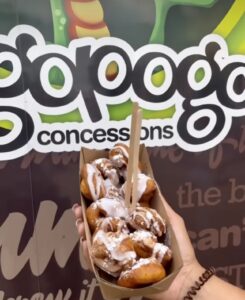 Music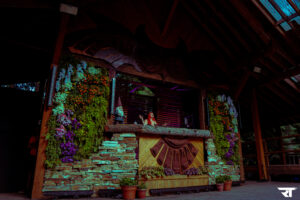 The music was great! There were sooo many female artists on the lineup playing at all different times on each stage it was really beautiful. There were also many artists that played multi-cultural music.  The stages were extremely unique and the attention to production was 100% there. I won't be biased and say my absolute favorites because everyone brought their A-game, and they had a little bit of every genre to cater to us all.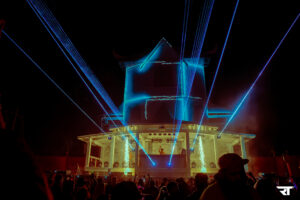 Experience
Overall it was an unforgettable experience. A journey to get there because the closest airport is a 2 1/2 hour drive from the festival, but it was so worth it. Raving is about more than music. It's about the community and what we stand for and believe on how people should act and how social circles should be. You really see that inclusive loving example in Shambhala. We can never thank Shambhala enough for keeping that energy alive and we can't wait to go back!!